Over fifty articles are available here!
| | |
| --- | --- |
| The articles in our library are provided to support on-going learning for our training audiences about healthcare communication skills needed to improve health outcomes for patients from ALL cultural backgrounds. We cover a broad range of topics in-depth — from foundational theory in intercultural communications to culture-specifc articles addressing some of the most prevalent attitudes, beliefs, and behaviors providers may encounter in particular patient populations. Of course when generalizations about any group are applied too rigidly, they cease to be helpful and may quickly become stereotypes. Therefore, it is always important to keep in mind the degree to which an individual actually participates in particular cultural practices. | |
These articles are combined in book format through the Dimensions of Culture Healthcare Series.  You can read the articles arranged chapter-by-chapter which makes a comprehensive reading experience possible.
Two ebooks currently available: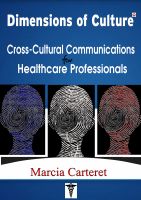 Cross-Cultural Communications for Healthcare Professionals
---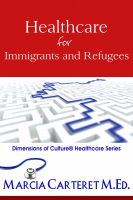 Healthcare for Immigrants and Refugees
Please read terms of use and respect copyright of all contents on this website.